Beaufort Constructions
Beaufort Constructions is a Brisbane-based building and construction company specialising in the development and delivery of commercial, industrial, and residential projects.
Established as the result of a partnership between two experienced builders, Beaufort Constructions combines the skills and experience of its directors and staff, whilst drawing on a wealth of knowledge from a diverse range of small and large-scale building projects.
The group's directors each have over 20 years' specific industry experience, combined with a delivery team of specialist project managers, construction managers, site foremen, cost planners and associated staff.
With a focus on the ongoing education and adaptation of skill sets of our staff, Beaufort Constructions ensure we remain at the forefront of the ever-changing nature of the construction industry with a core mandate on sustainable risk management and safety.
The evolution of Beaufort Constructions continues the commitment to our clients and associated stakeholders in building mutually beneficial risk adjusted outcomes with a core focus on transparency, professionalism, and innovation.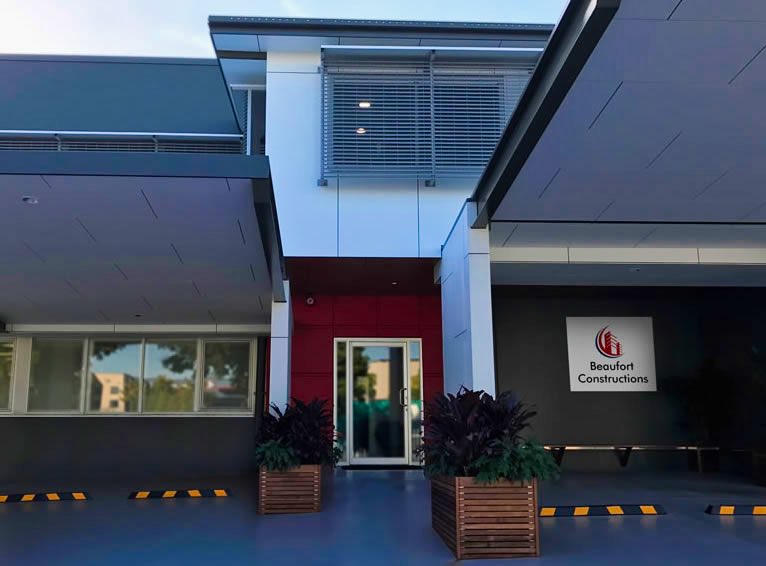 Beaufort Constructions provides a unique service offering with an adaptive and consultative culture in line with our clients' needs.
We work across the full spectrum of the property industry, delivering superior outcomes for our clients. With capabilities across industrial projects, office fit-outs, building refurbishments, make goods, large-scale industrial construction, residential renovations, and rural projects, you can be sure that your project with Beaufort Constructions is handled with a consistent, seamless attention to detail, efficiency, and focus on HS&E.
The group provides an additional dedicated maintenance division to service properties, including the evaluation and delivery of appropriate preventative maintenance to building, plant, and equipment to extend longevity and minimise future capital works liabilities.
Together with this preventative maintenance service, we can combine a variety of external adjunct property advisory related services for a holistic outcome to meet the strategic goals of our clients. We are proud to have delivered outcomes for high net worth private families, together with a suite of local and international brands.